Cinder is the first book in The Lunar Chronicles series by New York Times-bestselling author Marissa Meyer.
In this article, you will find answers to some frequently asked questions about this book.
Also, this article contains spoilers. Thus, if you haven't read Cinder yet, proceed with caution.
I hope you enjoy reading these, and I hope this post answers some of the questions you may have about this book!
What genre is this book?
Cinder is a Fantasy Sci-fi Young Adult novel.
Is Stephenie Meyer related to Marissa Meyer?
No, Stephanie and Marissa are not related. they just happen to share the same surname.
Is this book a standalone?
No, Cinder is the first book in a 4 book series that also has a Novella about the "bad guy" and a novella about storylines before and after the series takes place. So in total, there are 6 books in the series of The Lunar Chronicles.
Order of Marissa Meyer's Lunar Chronicles
Below you can find the list of books in The Lunar Chronicles universe.
Fairest (really book 0 or a prequel to the four-book series but written after the following books)
Cinder
And Stars Above contains other stories written in the Lunar Chronicles universe but written before the main series above.
What is this book about?
Humans and androids crowd the raucous streets of New Beijing. A deadly plague ravages the population. From space, a ruthless Lunar people watch, waiting to make their move. No one knows that Earth's fate hinges on one girl. . . . Cinder, a cyborg and gifted mechanic.
She's a second-class citizen with a mysterious past, reviled by her stepmother and blamed
for her stepsister's illness. But when her life becomes intertwined with the handsome Prince Kai's, she suddenly finds herself at the center of an intergalactic struggle, and a forbidden attraction. Caught between duty and freedom, loyalty and betrayal, she must uncover secrets about her to protect her world's future.
What does Cinder look like?
Cinder has a slight, thin build, naturally tanned skin and straight brown hair below her shoulders, which is usually worn in a messy ponytail. Cinder looks very much like her mother, Channary Blackburn. Cinder's figure is too angular and too boyish, though with slight curves. Her left hand & leg are made of metal, the prostheses on her leg going up to mid-thigh. On her cyborg hand & leg, where metal meets skin, is scar tissue, the result of the fire. Her vertebrae, the silicon & tissue around her heart, and eyes were also man-made, as well as a control panel at the base of her skull. Until it was disabled by Dr. Erland, she had a small chip that suppressed her Lunar gift installed in her spine.
What race is Cinder from The Lunar Chronicles
[SPOILER]
Cinder is from Luna so she is Lunar but she is also part cyborg. That said, Marissa Meyer also mentions that Cinder has mixed ethnicity. She is part Asian/Caucasian with tan skin from walking everywhere.
Romance
[SPOILER]
Emperor Kai is Cinder's love interest. They first meet when he enters her booth at the marketplace at the New Beijing Market to have his broken android, Nainsi, fixed. They meet up several times and Kai slowly begins to develop feelings for Cinder. He asks her to the ball several times, flirts with her, gives her silk gloves, and even tries to kiss her in an elevator. However, since Cinder thinks her status as a cyborg makes her unfit for Kai, she repeatedly turns him down, making up random excuses. Like Cinder, Kai faces decisions that may result in sacrificing his own life for what he sees as the greater good.
Spoilers
Adri who is grieving the loss of her daughter Peony, blames Cinder. Therefore, she has Cinder taken away to the palace to be used for Letumosis research against Cinder's will. Cinder tries to resist, taking out two med-droids, but was tasered by a third droid and taken in unconscious.
Dr. Erland injects Cinder with the Letumosis virus and waits for them to take effect so he can give her a test antidote. However, Cinder's immune system kicks in and the virus disappears. Cinder tries to attack him with a wrench hidden in her metal calf. However, Dr. Erland uses his Lunar gift to make her feel tired & safe. Dr. Erland informs her of her immunity and questions her about her childhood. Cinder tells him that when she was eleven, she was in a hover crash that killed her parents and was given a control panel, a metal hand & leg to replace the limbs she had lost. Cinder also mentions that she does not remember anything before her surgery and was taken to the Eastern Commonwealth by Linh Garan, her former guardian.
Kai comes to Dr. Erland's wing to see if there is any progress in finding a cure. He sees Cinder there, but Dr. Erland makes sure not to tell Kai of her being a cyborg. Dr. Erland also informs Cinder that he discovered her to be a Lunar shell as well, which upsets her. Dr. Erland then discovers a chip in Cinder's spine, preventing her from using her Lunar gift and making it seem like she is a shell. Cinder then finds out that Dr. Erland is Lunar.
The end of the book:
Cinder finds out about Levana's plan to kill Kai when they marry so she can take the throne for herself. Cinder goes to the ball to warn Kai. Kai & the world (as it is caught on video) learn that Cinder is a Lunar & cyborg, and Cinder is thrown into the New Beijing Prison. Dr. Erland visits Cinder in prison and gives her a new hand & foot prosthetic. He also tells Cinder she is Princess Selene Blackburn, daughter of the late Queen Channary.
Books similar to Cinder
If you enjoyed Cinder do try these books below!
Is there a bonus scene in this novel?
There is no bonus scene in Cinder. However, you can find some drafts of deleted scenes from The Lunar Chronicles on Marissa Meyer's website.
Does this book have a map?
Cinder does not contain a map. However, because the world of The Lunar Chronicles is based on the real world there is a fan-made map showing bits of the world Cinder takes place in.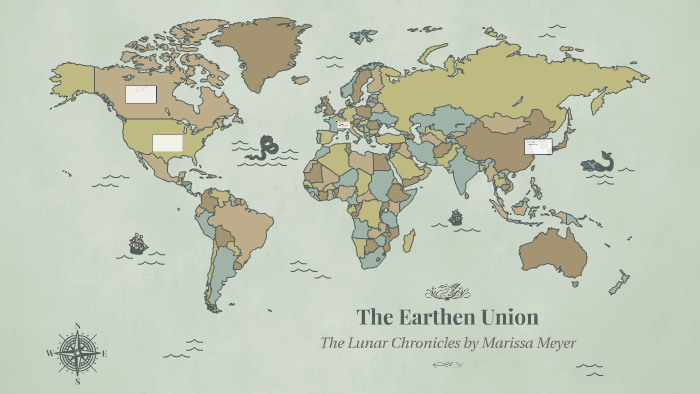 Is this book YA?
Yes, Cinder is considered and rated as Young Adult. There is some violence throughout the series but nothing graphic.
Is this book enemies to lovers?
This book is not really enemies to lovers. However, there is some conflict and doubt from Kai's side once he learns Cinder is Lunar. He is doubting if everything was just a Lunar glamour or if what happened between him and Cinder is real.
Is it spicy?
No, Cinder is not spicy at all. Cinder is safe to read for a younger audience. There are some kissing scenes and there is action throughout the book meaning there is some violence but nothing graphic.
Who dies in this book?
[SPOILER]
There are two characters in Cinder that die. One of them is Emperor Rikan; Kai's father.
And the other person that dies is Linh Peony, Cinder's stepsister. They both die of the plague Letumosis that has been terrorizing New Beijing.
How does the book end?
[SPOILER]
Cinder kisses Kai, hoping that Levana will not agree to the marriage if she believes that Kai is in love with another woman. It does not work and she is revealed to be Lunar. Though Levana and Sybil think that she is a shell. Levana manipulates Cinder into taking Jacin's gun and pointing it at her own head. She then gives Kai a choice. He can either marry her and save Cinder's life, or refuse and ensure her death. Kai chooses not to marry Levana.
Cinder's Lunar gift, which has been slowly developing since Dr. Erland activated it decides to make an appearance. She is able to resist Levana's manipulation and not shoot herself. She runs out of the palace and starts down the steps, but on the fifth step, her too-small cyborg foot breaks and she falls. Kai realizes she is both cyborg and Lunar, agreeing to imprison her until the return trip to Luna as Cinder is taken away.
While imprisoned, Dr. Erland visits her. He teaches Cinder how to better manipulate bioelectricity and gives her a new hand & foot. The Doctor then reveals that she is Princess Selene, the lost Lunar heir. He tells her to escape and meet him in Africa where he will be conducting research on the first cases of Letumosis.
Does this book contain LGBTQ elements?
No, there are no LQBTQ elements present in this book.
Conclusion
I hope this article has answered some of your questions about this book.
And I hope that, if you have any questions I didn't get to answer in this post, you will let me know in the comments below!